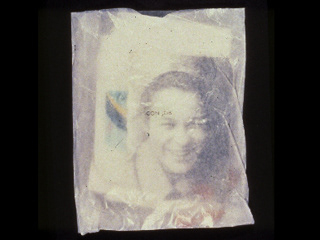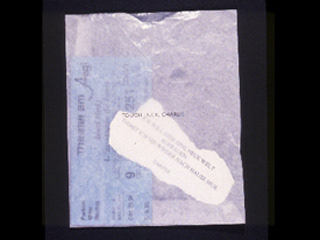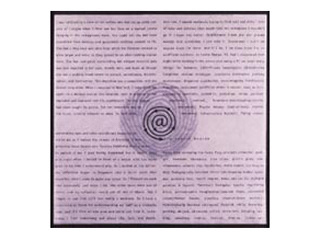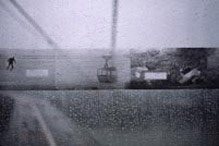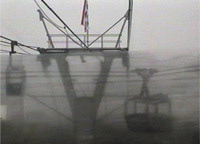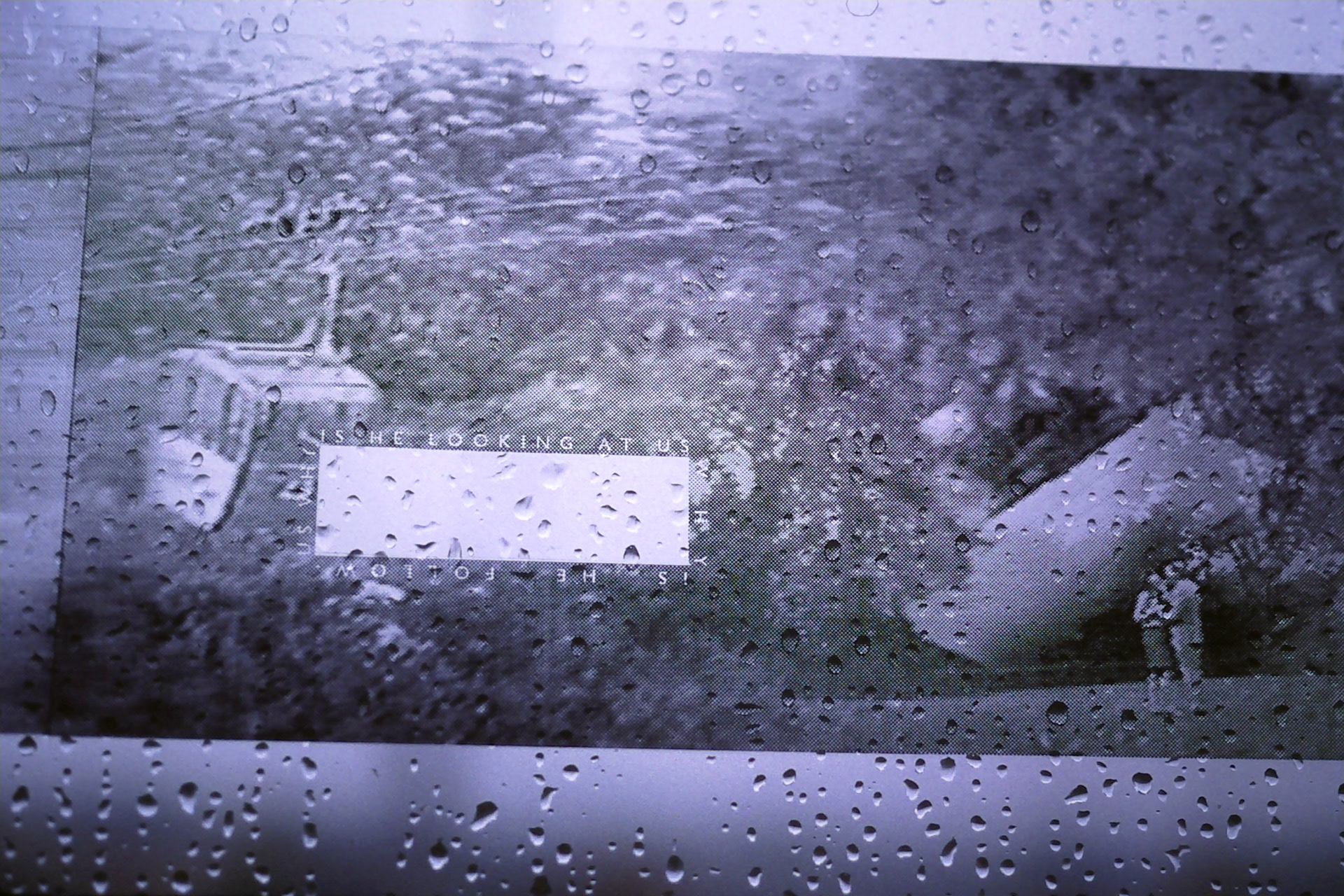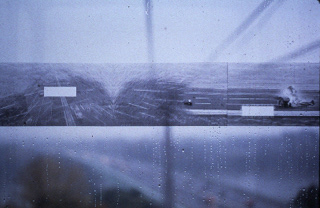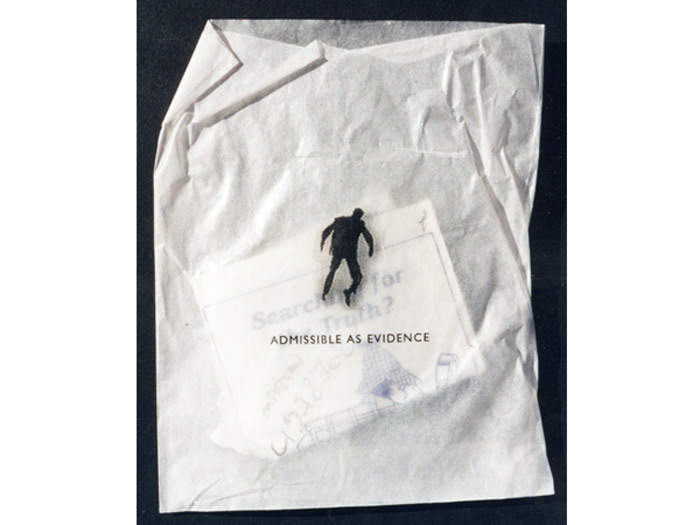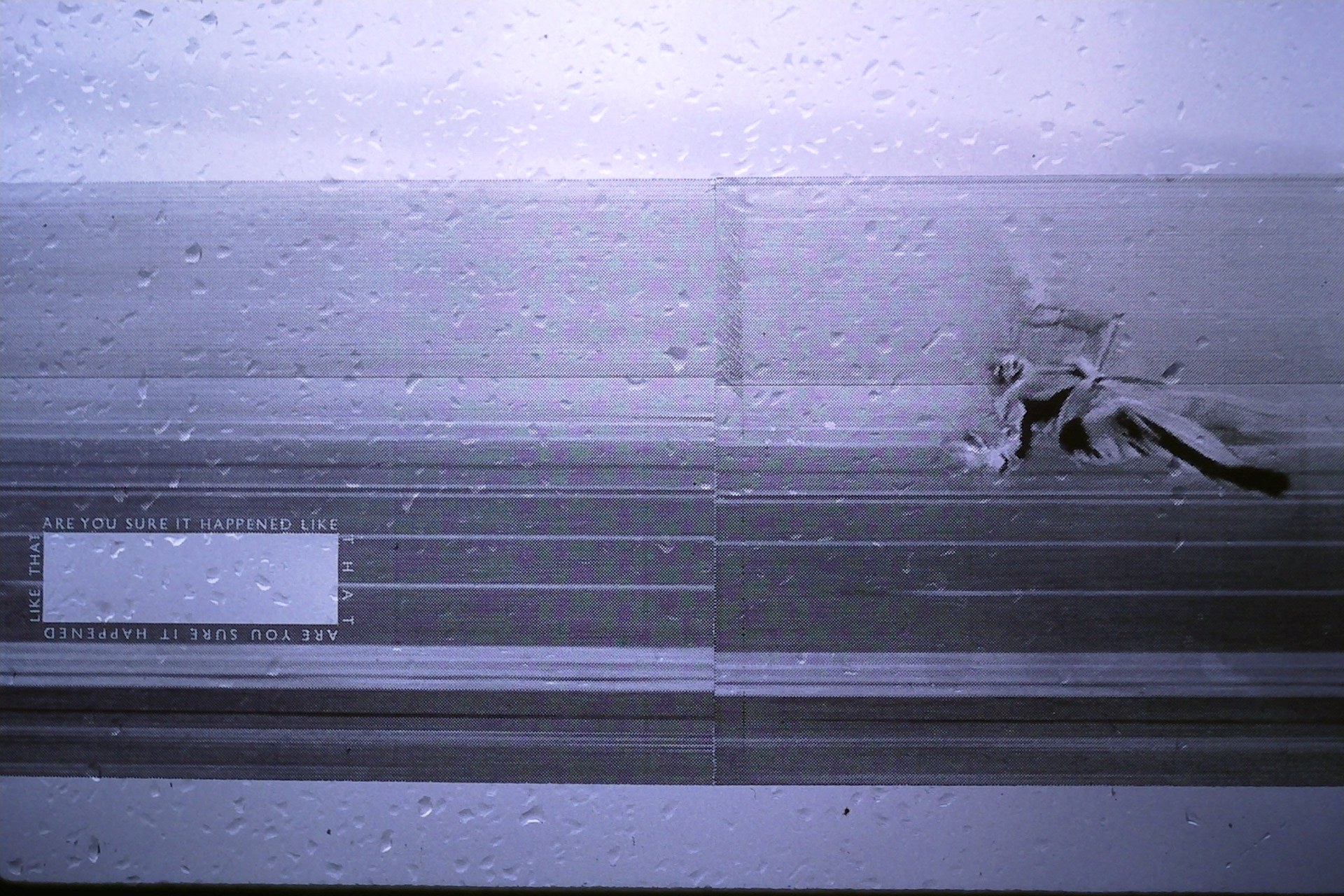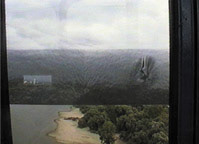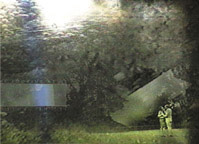 Admissible as Evidence: A Crime Story will be Written in the City of Köln.
Installation in two cable cars over the river Rhein for
Internationale Fotoszene
1995.  
Audience left objects in printed glassine envelopes to be used as evidence in a crime story.
Images on window layered crime narratives appropriated from films where watching drew the protagonist into a crime. 
Square images are crime stories and crime drawings created from evidence left in the glassines.
My contribution to an exhibition project with the collective
No Fixed Address
. 
Cologne, Germany, 1995